Co-Presidents: Shiv Kolhe and Alex Lea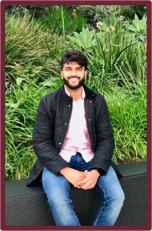 Hey! I'm Shiv a 5th year medical student about to intercalate at Newcastle. Having been a member since freshers and on the committee for the past year, it's been incredible to see the society grow from strength to strength. As president, I'm really excited to lead and work with this year's amazing and incredibly diverse committee. With several new ideas and team dynamic, our committee have already started working hard to organise and deliver a variety of virtual talks, events and skills sessions for the year ahead despite the ongoing COVID-19 pandemic – as we ensure all students and members continue to gain exposure to the knowledge and skills required for a surgical career. Alex and I look forward to welcoming both new and old faces and we can't wait to see the society to grow even further this year!!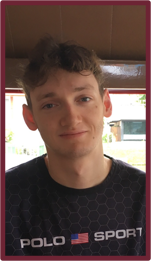 Hi I'm Alex, I'm hoping to make this year a good one for all involved in the surgical society. I'm currently interested in transplantation and robotics. I am the medical education lead for IVMC and have previously run talks, face-to-face and online surgical workshops which will ensure that the society can adapt and thrive in the current climate. I hope you are all keeping well and is looking forward to an exciting year ahead!
Vice President: Eli Jack Eagles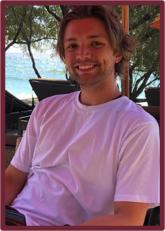 Hi I'm Eli and I'm in final year! Surgery is something that I've been interested in for ages and as Vice President I hope to share this passion with you through SurgSoc's mentorship and shadowing scheme which I'll be running this year.
Treasurer: K. Thejasvin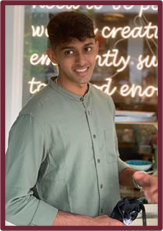 My name is Thejas and I'm the treasurer for SurgSoc 20/21. I'm currently interested in exploring the different surgical fields, with specific interests in neurosurgery and plastic surgery. We've got lots of interesting events forecasted for the year ahead and I'm looking forward to a great year ahead!
Secretary: Alfie Lee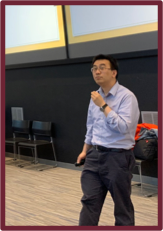 My name is Alfie Lee and I am the Secretary for the Surgical Society. My main interest is in ophthalmology. I am in second year and I am a newcomer to the executive team. I hope to bring my previous background in biochemistry, clinical experience in pharmacy to the Society and help our members develop their careers.
Events Officer: Ailey Zhao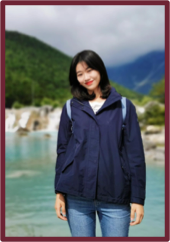 Hey everyone! My name is Ailey, I am your NUSS events officer this year. I have a great interest in general and plastic surgery, and I am particularly interested in how peri-operative care could enhance the outcome and recovery of patients. When I'm not working, I like doing yoga and going for a swim in my free time. I think they are super calming and soothing! The NUSS committee has got a million great ideas planning the year ahead, it's not a year to be missed! Please catch me (or anyone in the committee) for a chat if you'd like to discuss about events, talks, hobbies or anything to do with med school!
Talks Officer: Nasreen Akter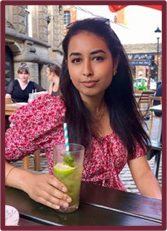 Hi I'm Nasreen, your new Talks Officer. I'm about to start final year and interested in General Surgery. In the coming year, I'm looking forward to organising lots of interesting talks from our region's inspiring surgeons! Hopefully this will help students find their area of interest lead them to further opportunities and prepare them for surgical placements. Outside of Medicine, I enjoy running and eating out.
Skills Officer: Jeremy Cheong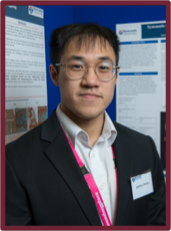 I am really excited to be given this opportunity to continue the legacy of organising excellent surgical skills sessions and I hope it will continue to inspire more to consider surgery as a career. My own interests in surgery currently include neurosurgery and plastics. My hobbies include playing piano and powerlifting.
Anatomy Teaching Officer: James Jorge Bottomley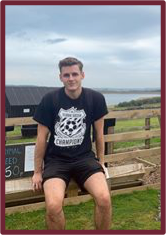 Hi my name is James. I am currently interested in plastic surgery and orthopaedics. I'm a keen tennis player, previously having been Vice President of Social Tennis. Looking forward to teaching you some anatomy!
Autopsy Officer: Chad Dawson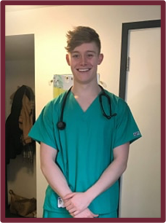 The committee has so many great events planned for the year that aren't to be missed out on. Even with Covid-19 this is going to be an incredible year for SurgSoc members. I'm currently interested in Orthopaedics. Outside of work I enjoy running and film nights.
Communications Officer: Bertie Harrington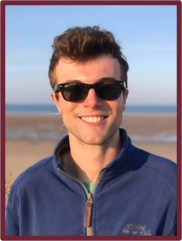 I'm Bertie, your Comms officer. This year I'm hoping to make sure no one misses out on the all the great events, skills sessions and talks we have in store for you. I, for one, am so excited about our plans for the year. My interests in surgery include neurosurgery, gynaecology and cardiothoracic surgery. As part of both SurgSoc and CardioSoc committee, I'm going to be helping out with all our cardiac themed events having been thoroughly inspired by my SSC in cardiothoracics. Outside of med school I'm a keen triathlete, cross-country runner and yogi.
Tees Representative: Dinul Hettiarachchi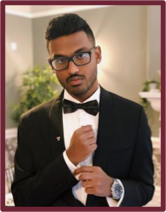 Hi there! I'm Dinul, your Tees representative for 2020/2021. I'm an avid surgery enthusiast with a keen interest in technological advancements in the field. As an aspiring plastic surgeon, I hope to deliver learning opportunities for medical students in Tees to discuss surgical hot topics and to host surgical skills sessions using state-of-the-art facilities based at the James Cook University Hospital. I'm always looking for ways to develop suturing skills (while performing 'surgeries' on fruits) and I am happy to always hear your suggestions! So please do get in touch if you have any questions and I'm looking forward to meeting you all very soon!
Women in Surgery and Welfare Officer: Sharlene Jaiswal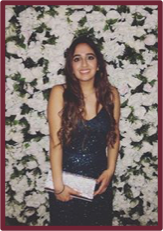 Hi I'm Sharlene and I'm your WINS (Women in Surgery) & Welfare Officer! With the clear disproportion between women who enter med school and those who become consultant surgeons, I'm looking forward to raising the profile of successful female surgeons and promoting surgery to as many female and minority students as possible! I'm really interested in orthopaedics and general surgery, and when not in uni I enjoy playing ultimate frisbee and spending time with my friends.
Youth Engagement and Alumni Officer: Timothy Chu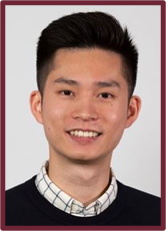 Hi I'm Tim, I am the immediate past President of the society. I'm an aspiring ENT surgeon and have recently completed an MRes in Head and Neck Cancer Immunology. I've published and presented extensively and have also been awarded multiple prizes and research grants for my works.